November 2, 2018
Posted by:

webadmin

Category:

MAIN NEWS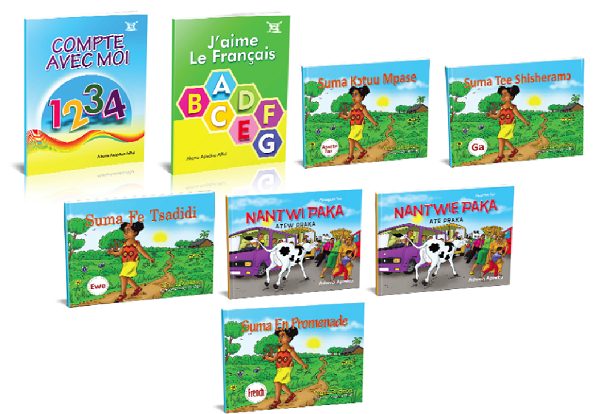 The fourth edition of the Afram Reading Clinic dubbed "Local Language and French Day"
with the theme being, Reading to Empower Minds was held on 19 th October, 2017 at Mmofra
Park, Dzorwulu. About 200 children from seven schools, all from the Greater Accra Region
participated in the event. The schools included Abofu Presby, Vine Christian School, Manner
Mission. Christ Bethel, Rainbow School, Holy Child and Good Shepherd School.
This is one that had long been anticipated by us. We have worked at ensuring that we have
interesting books in the mother tongue and French to encourage reading and learning.
Research has increasingly shown that learning to read in one's local language early in school
helps to reduce dropout rates and makes education more engaging, meaningful and enjoyable for
children. In 2010 and 2013, the Ghana Education Service (GES) conducted an early grade
reading assessment and the results showed that by the end of primary 2, most public school
pupils cannot yet read in a Ghanaian language and in English. The findings revealed that 64%
were unable to read a single word of a story and 33% could read some words but could not
understand what they read. Only 1% were able to read fluently (National Education Assessment
Unit). Research has also shown that 7 out of 10 Ghanaian children in primary 3 can barely read
and write, although they should be able to.
Being able to read in the local languages comes with many benefits and advantages, especially
for children. These are some of the benefits that children can get from reading in the local
languages:
Helps children learn a new language quicker at school (often English).
Can make it easier to learn another foreign language (French).
Better academic results in the second language school environment
Improved cognitive development
Helps children maintain closer ties with their family.
Your child will develop a more positive self-image, and gain recognition and
appreciation of its culture and origins.
We are surrounded by Togo, Cote D' Ivoire and Burkina Faso, all French speaking countries,
hence our decision to include French as part of the reading clinic.